Podcasts are a great way to immerse yourself in an industry, especially when it comes to data science. The field moves extremely quickly, and it can be difficult to keep up with all the new developments happening each week!
Take advantage of those times in the day when your body is busy, but your mind is free: when you're commuting to work, exercising at the gym, or cleaning up around the house. These are optimal times to engage your brain in learning something new and ensure you're staying at the top of your field.
There are dozens of data science podcasts out there, covering everything from machine learning and artificial intelligence to big data analytics. We hope this will be a great resource for you to find useful, informative, and engaging shows.
Get ready to dive in!
🎧🐍 The Real Python Podcast: At Real Python we also have a weekly Python podcast hosted by Christopher Bailey with interviews, coding tips, and conversation with guests from the Python community. If you're doing data science work with Python, check out the show at realpython.com/podcast
Active Data Science Podcasts
As of this writing, these data science podcasts are active and still in production. Start deep in the archives and work your way up, or jump right into the latest episode!
Archived Data Science Podcasts
As of this writing, these data science podcasts have run their course. The archives are still available for you to dive into, and are chock-full of useful information, so don't hesitate to dive right in!
Partially Derivative
If you like heading to the bar and chatting about industry news with your fellow data scientists, then this is one of the best data science podcasts for you! Jonathan Morgan, Vidya Spandana, and Chris Albon get together to down a few drinks and discuss the latest in data science.
The episodes can run anywhere from 20 minutes to an hour, but generally clock in at around 30 to 40 minutes. While the show is no longer running, there are over one hundred episodes in the archive.
Listeners can delve into the backlog and learn about data scraping, bias models, and pair-programming in Python, as well as review some of the trending news stories of years past.
Machine Learning Guide / Machine Learning Applied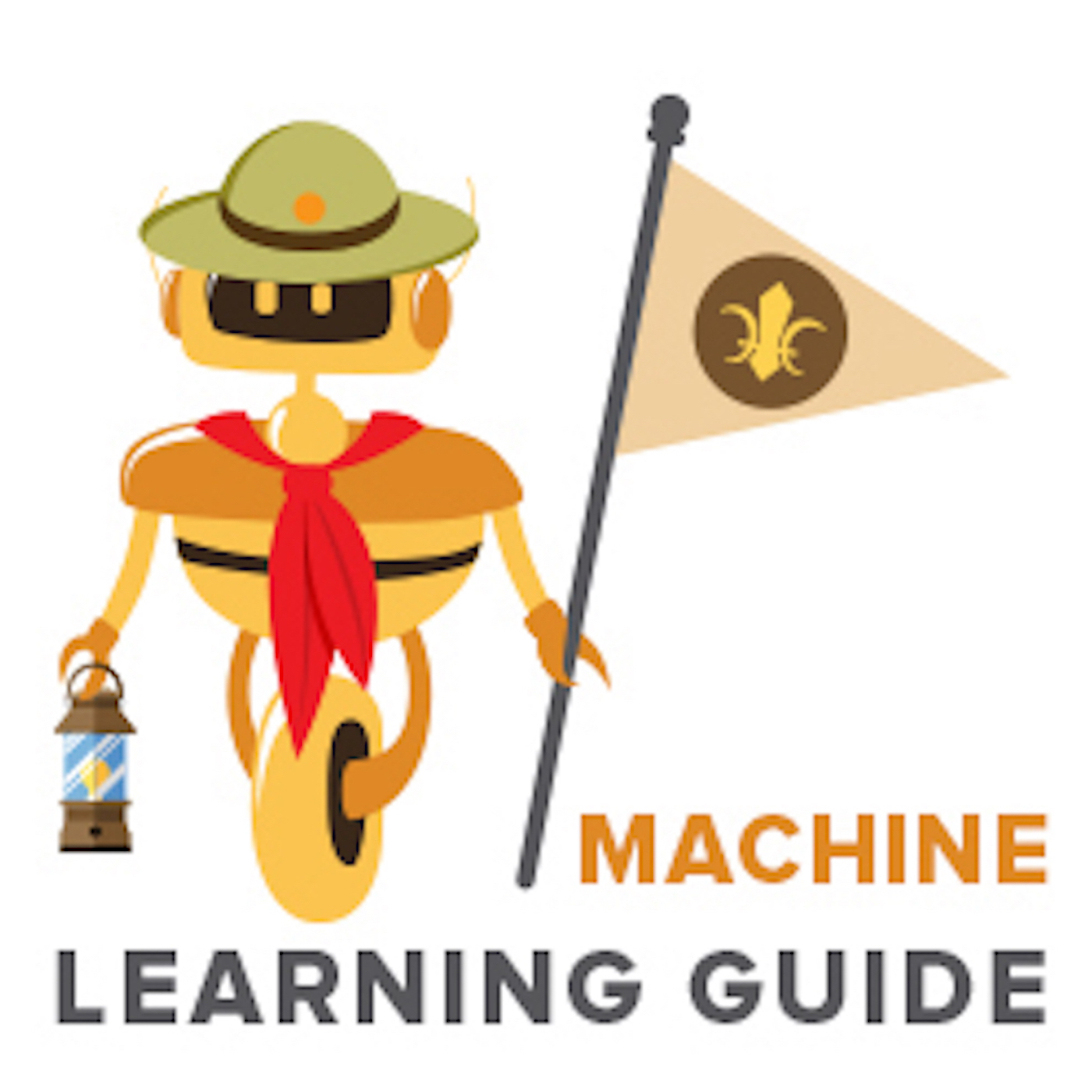 These data science podcasts are both run by Tyler Renelli, and each has a slightly different approach to machine learning and AI.
Machine Learning Guide (MLG) aims to gently introduce listeners to the world of machine learning by explaining topics from the ground up, from the classic algorithms (linear and logistic regression) on up to reinforcement learning and hyperparameters.
The episodes run anywhere from 45 minutes to an hour, but it's easy to become engrossed in Tyler's explanations. It's the perfect podcast to complement other activities, like commuting, exercising, or cleaning up around the house.
One of the best parts of this podcast is the curated learning resources that the host provides at the end of each episode. After listening to a high-lever overview, you can dive deeper into the topic by taking a recommended course or reading a suggested textbook.
His episode on languages and frameworks includes a link to a primer on Python deep learning frameworks. If you follow the episodes in order from beginning to end, and complete the supplemental resources, you will have quite a detailed foundation in machine learning.
As of this writing, MLG has run its course at 29 full-length episodes.
A second podcast called Machine Learning Applied is currently airing, where Tyler focuses on the more practical aspects of machine learning. He answers questions such as what kind of salary one can expect, the best way to store data, and how to get the most out of Jupyter notebooks. Listeners can gain access to Machine Learning Applied by becoming a supporter on Patroen.
Becoming a Data Scientist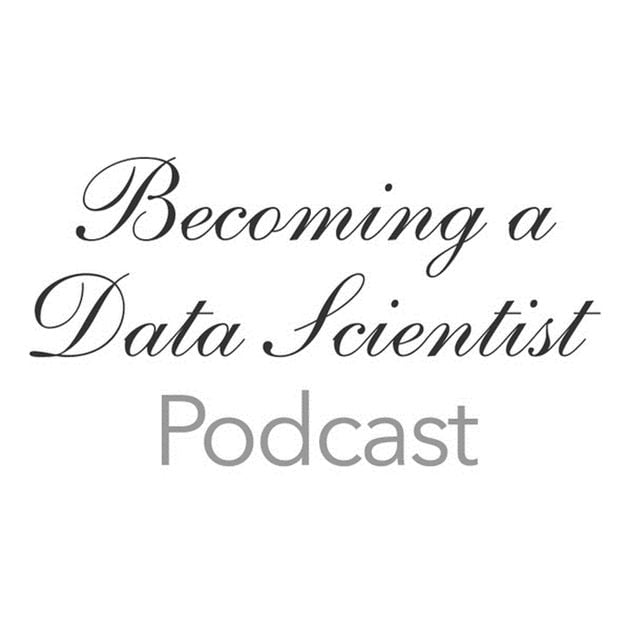 This podcast does exactly what its title says. The host, Renee Teate, sits down each week with someone who is on their way to "becoming a data scientist."
She interviews other data science professionals to see exactly how they were able to carve a path for themselves into the industry. In the very first episode, Renee talks about her own journey into becoming a data scientist as she transitions from her previous role as a data analyst.
As of this writing, the podcast is not currently active. The last episodes came out in early 2017. Still, there is a wealth of information contained in the twenty hour-long episodes that have aired.
If you're just beginning your foray into the data science world, take a weekend to blast through the archive and see where the possibilities lie!
Conclusion
This list is not exhaustive! There are new podcasts airing all the time, and we can only expect the number of data science podcasts to grow as the field continues to explode in popularity.
Don't see your favorite show on this list? Leave us a comment down below and let us know your favorite data science podcasts!