Python GUI Programming
Learning Path ⋅ Skills: Graphical User Interfaces (GUIs)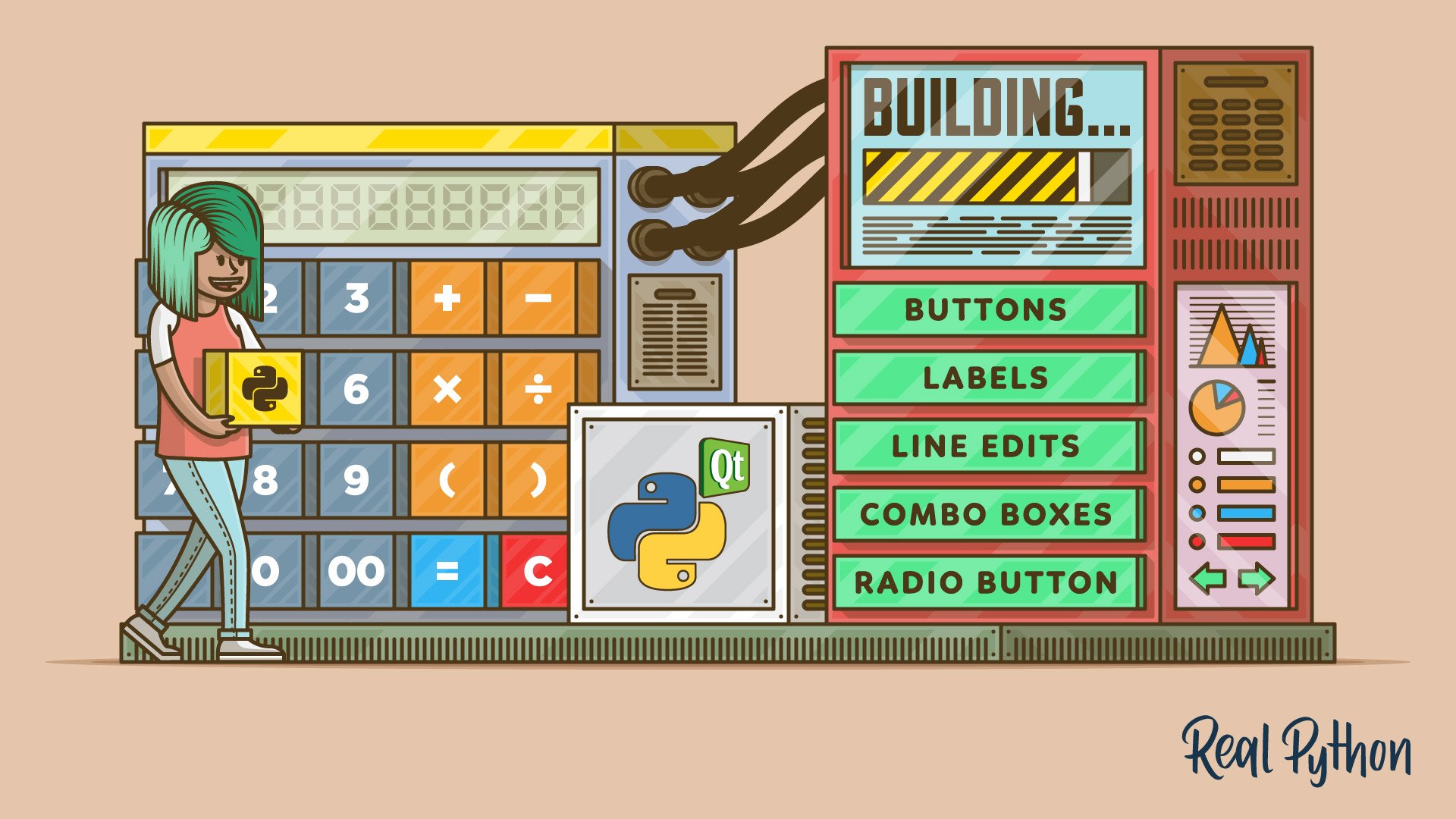 Python supports a variety of GUI frameworks or toolkits, from Tkinter which is traditionally bundled with Python, to a number of cross-platform solutions, such as PyQT or wxPython, that you can install as third-party libraries.
With this learning path you'll develop your Python GUI programming skills so you can add interactive graphical user interfaces to your own programs.
Python GUI Programming
Learning Path ⋅ 5 Resources
Got feedback on this learning path?