Media Kit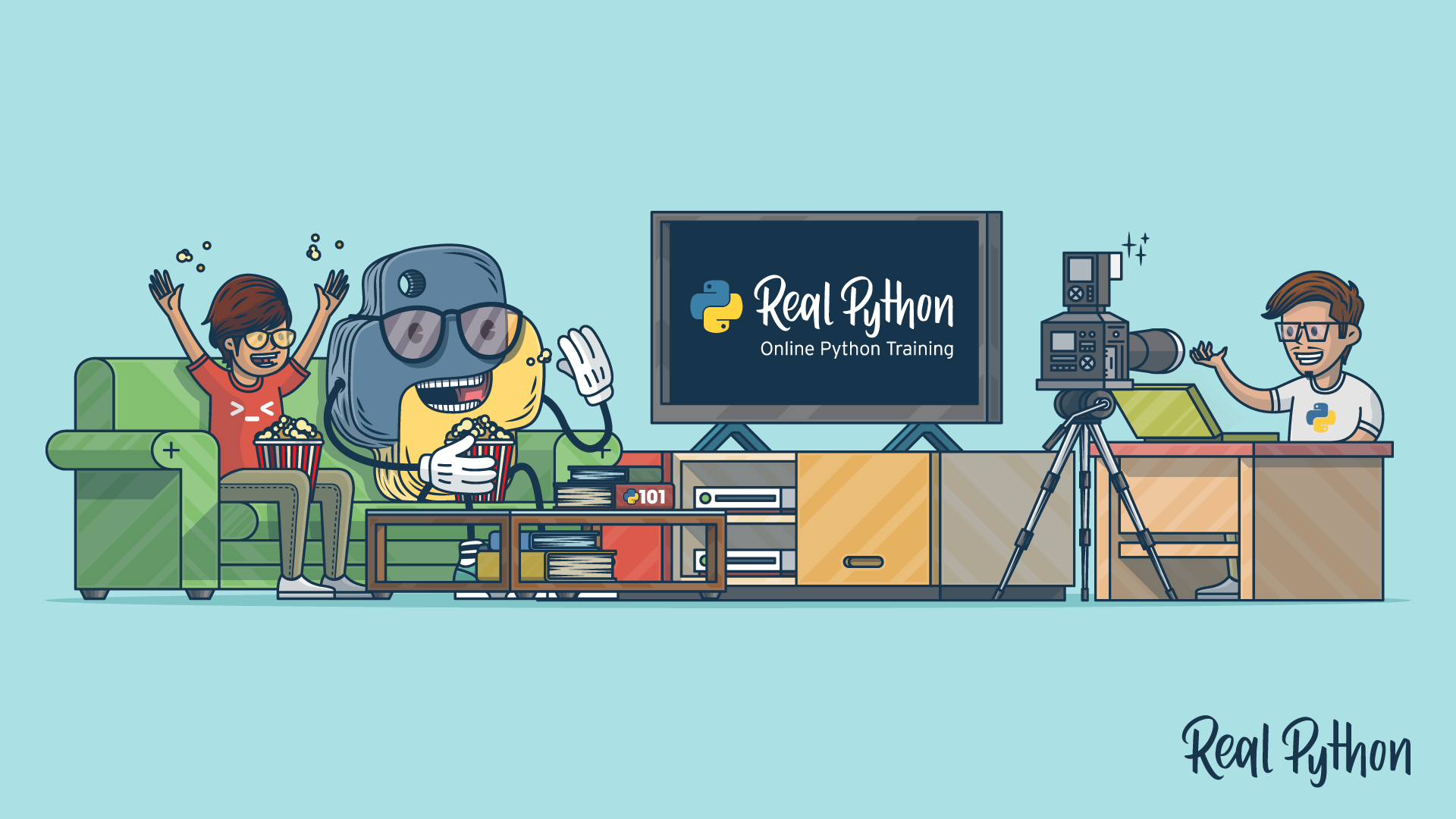 Overview and media resources for Real Python. For advertising inquiries please see our Sponsorship Media Kit.
What We Do
Real Python is a leading provider of online Python education and one of the largest language-specific online communities for software developers.
We publish high-quality learning resources, such as tutorials, books, and courses to an audience of 3,000,000 developers, data scientists, and machine learning engineers each month.
Company Info
Logo Assets & Brand Resources
Products
Professional developers and organizations around the world level up their programming skills with our online Python training resources:
Members get unlimited access to our library of 2,600+ expert-made Python tutorials and video lessons. Weekly "Office Hours" virtual workshops and the Real Python Community Chat chat provide hands-on support for learners of all skill levels.
Membership access for groups of learners through a single billing account. Team license management and progress analytics helps new developers get up to speed with Python and keeps them up-to-date with the latest best practices.
All of our educational materials are created, curated, and vetted by a team of expert Pythonistas. At Real Python, developers get the trusted resources they need on their path to Python mastery.
About Text
When talking about Real Python you can use the following about text to describe us:
At Real Python you'll learn all things Python from the ground up. Their tutorials, books, and video courses are created, curated, and vetted by a community of expert Pythonistas. With new content published weekly, custom Python learning paths, and interactive code challenges, you'll always find something to boost your skills. Join 3,000,000+ monthly readers and take your Python skills to the next level at realpython.com
Short version:
Online Python Training & Expert Community: Tutorials, Video Courses, Books, Quizzes…and More! Join 3,000,000 Monthly Readers at realpython.com
Where to Find Us
Need Anything Else?
Please contact us at info@realpython.com