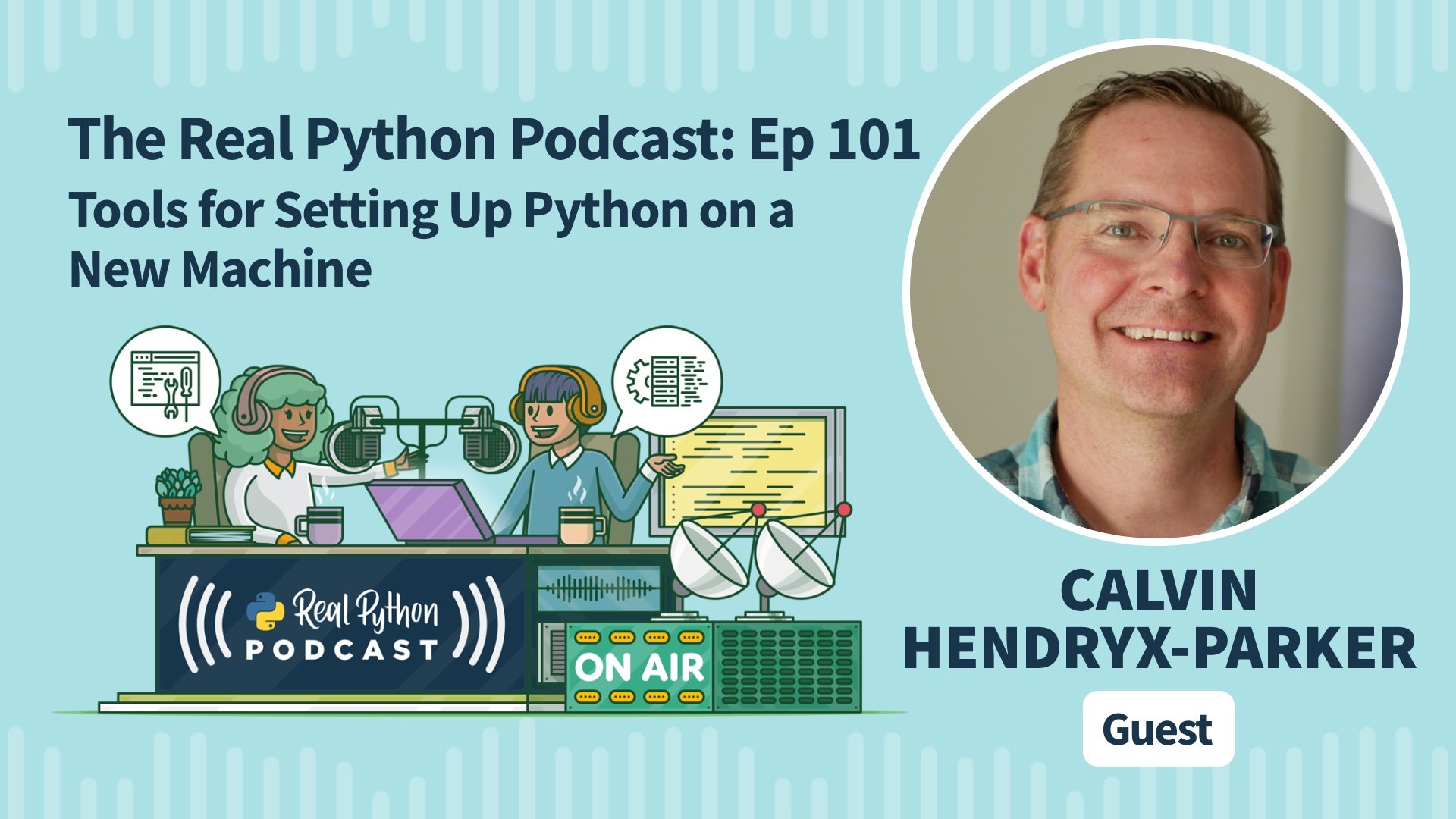 Episode 101: Tools for Setting Up Python on a New Machine
Mar 11, 2022
1h 3m
There are many ways to get Python installed on your computer. If you were going to start fresh, what tools would you use? What if you need to manage multiple versions of Python and virtual environments? What about all the additional tools that make your coding workflow complete? This week on the show, Calvin Hendryx-Parker is here to talk about bootstrapping your Python environment.
Calvin is the co-founder and CTO of Six Feet Up and a Python Web Conference co-organizer. As a consultant, Calvin has set up countless machines to run Python. He configures environments that can scale from in-office projects to distributed cloud-based applications.
We cover tools for installing Python, managing multiple language versions, and configuring virtual environments. Calvin talks about setting up command-line applications in isolated environments. We also discuss traveling with Python on an iPad.
Topics:
Show Links:
Level Up Your Python Skills With These Courses: