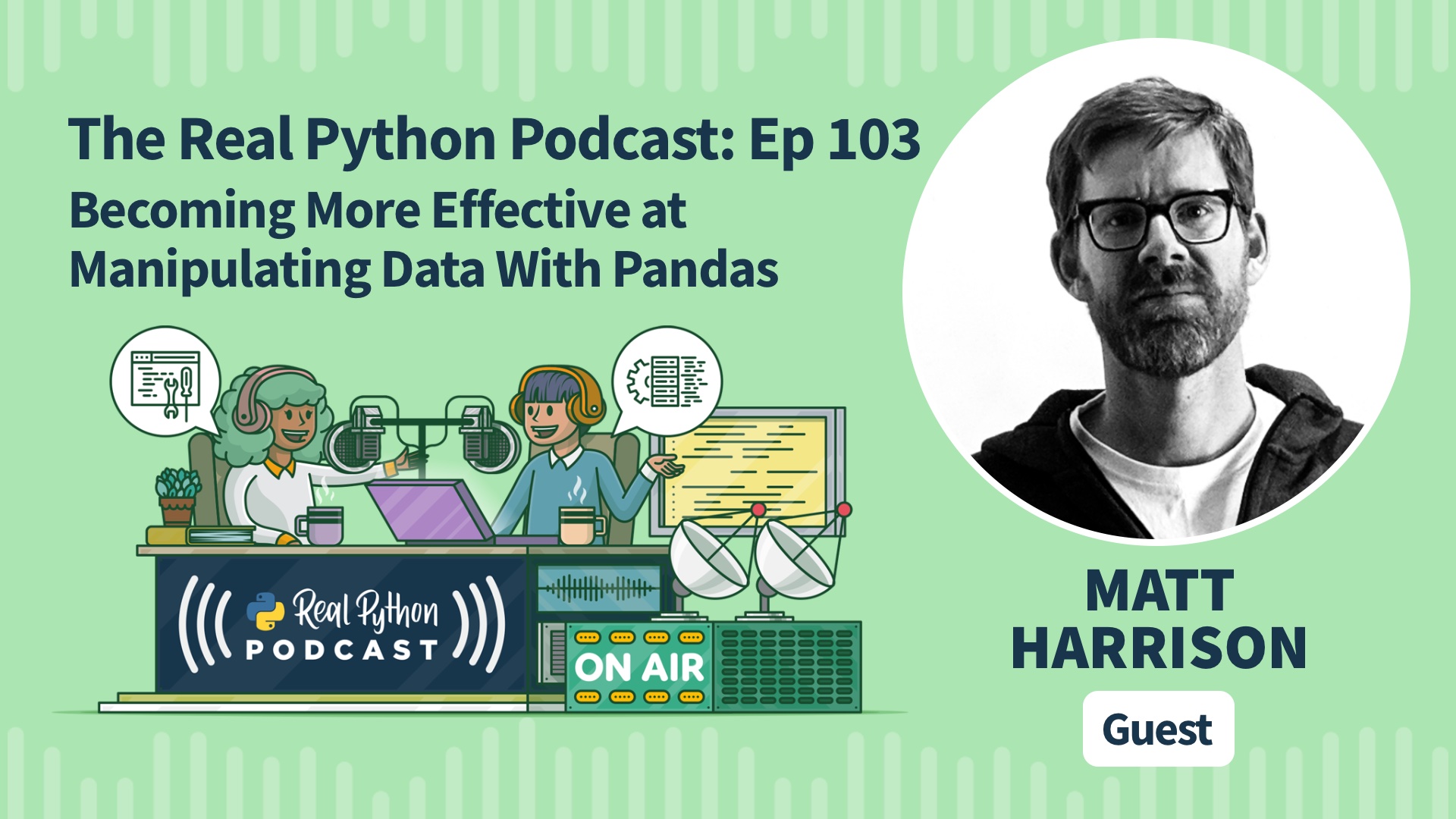 Episode 103: Becoming More Effective at Manipulating Data With Pandas
Mar 25, 2022
59m
Do you wonder if you're taking the right approach when shaping data in pandas? Is your Jupyter workflow getting out of hand? This week on the show, Matt Harrison talks about his new book, "Effective Pandas: Patterns for Data Manipulation."
Matt discusses working as a corporate consultant and migrating Excel users toward Python. We explore several "NumPy-isms" that beginners get stuck on. Matt shares advice about chaining operations in pandas, which some developers find controversial.
Course Spotlight: Sorting Data in Python With Pandas
In this video course, you'll learn how to sort data in a pandas DataFrame using the pandas sort functions sort_values() and sort_index(). You'll learn how to sort by one or more columns and by index in ascending or descending order.
Topics:
Show Links:
Level Up Your Python Skills With These Courses: