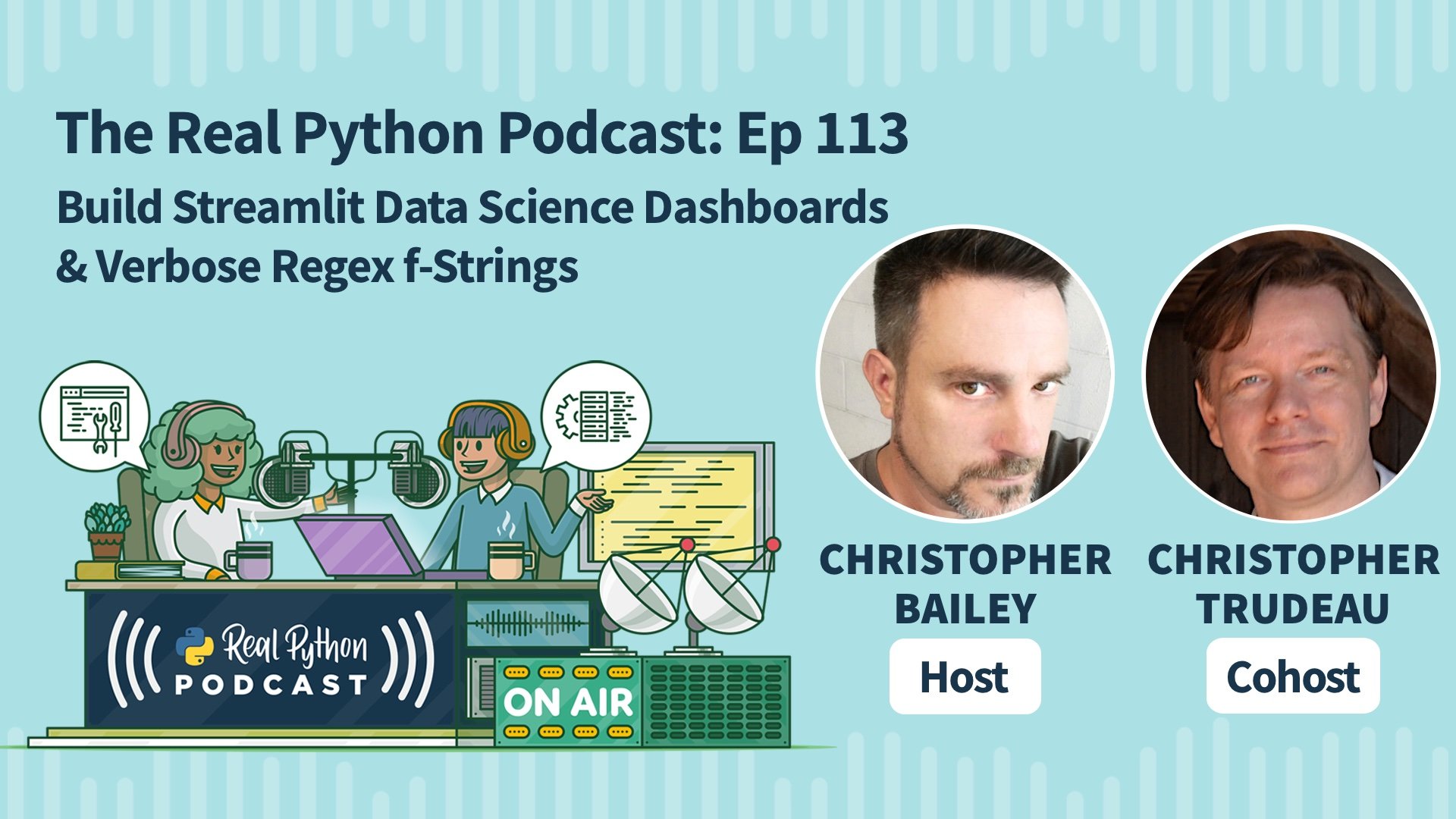 Episode 113: Build Streamlit Data Science Dashboards & Verbose Regex f-Strings
Jun 10, 2022
50m
Would you like a fast way to share your data science project results as an interactive dashboard instead of a Jupyter notebook? Streamlit is a library for creating simple web apps and dashboards using just Python. This week on the show, Christopher Trudeau is here, bringing another batch of PyCoder's Weekly articles and projects.
We talk about the article "Forget About Jupyter Notebooks - Showcase Your Research Using Dashboards." It covers the basics of turning a data science script into an interactive dashboard using Streamlit. We also share some additional resources to get you started with the library.
Christopher discusses an article covering ways to make life easier when working with Python regular expressions. He talks about composing verbose regexes using f-strings and potentially reusing these patterns.
We cover several other articles and projects from the Python community, including a news roundup, a step-by-step project to build a URL shortener with FastAPI, the fact that Python's functions are sometimes classes, an automatic water pistol pigeon deterrent project, a discussion about music playlists for coding, a project for Python metadata extraction without execution, and a powerful audio-to-MIDI converter library.
Course Spotlight: Using Python Class Constructors
In this video course, you'll learn how class constructors work in Python. You'll also explore Python's instantiation process, which has two main steps: instance creation and instance initialization.
Topics:
News:
Topic Links:
Discussion:
Projects:
Additional Links:
Level Up Your Python Skills With These Courses: