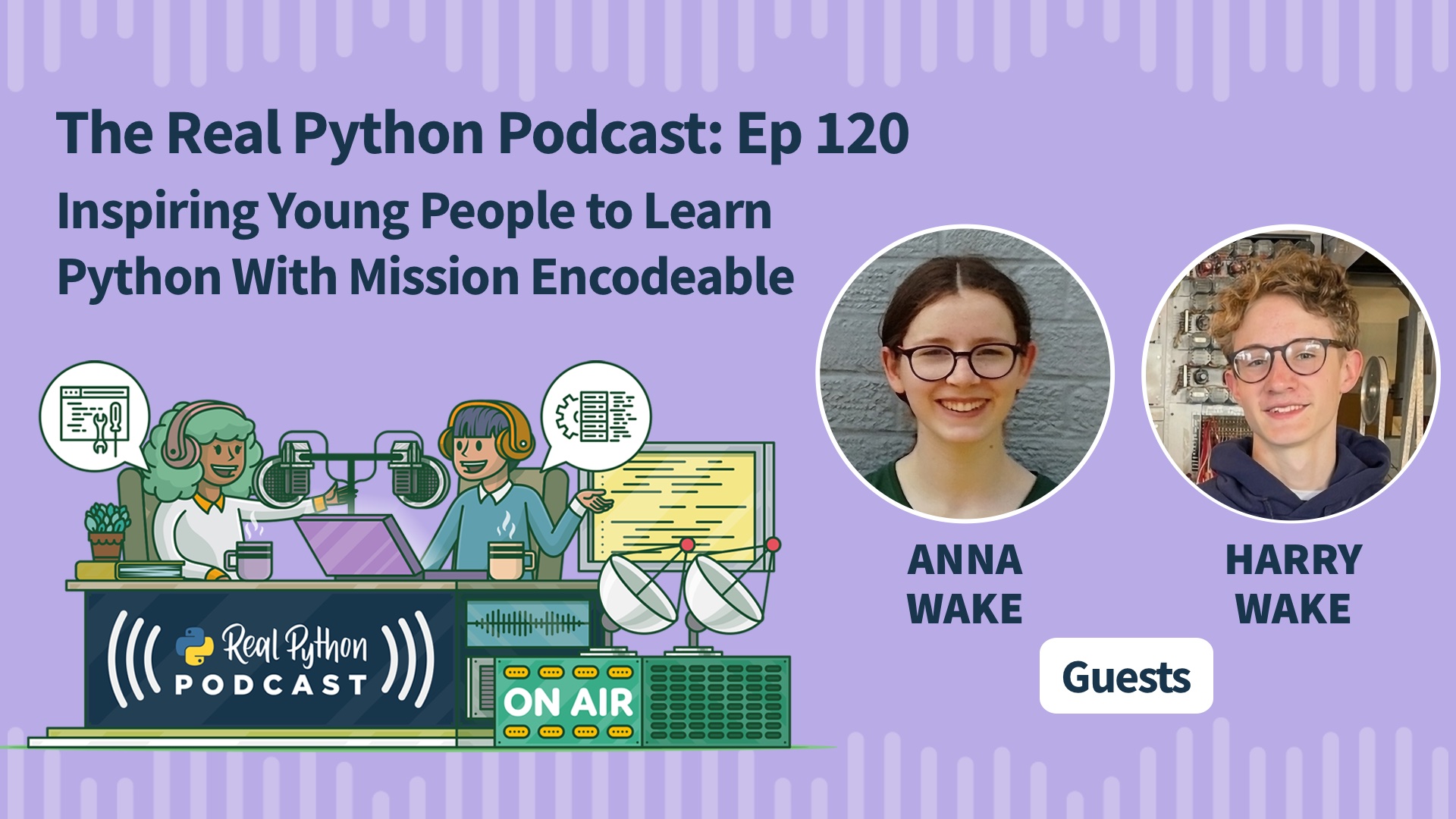 Episode 120: Inspiring Young People to Learn Python With Mission Encodeable
Aug 05, 2022
43m
Is there someone in your life you'd like to inspire to learn Python? Mission Encodeable is a website designed to teach people to code, built by two high-school students. This week on the show, Anna and Harry Wake talk about creating their site and motivating people to start coding.
We discuss why they decided to build the site. Anna and Harry initially felt that the site would be for other students but soon realized it could be helpful for anyone interested in starting to code in Python. We cover the project-based approach and how they implemented the interactive browser-based tool replit.com.
We talk about learning Python in the classroom and how they found additional books and tutorials to supplement their coding education. Anna and Harry also created a resource hub to help teachers take advantage of the site.
Course Spotlight: Rock, Paper, Scissors With Python: A Command Line Game
In this course, you'll learn to program rock paper scissors in Python from scratch. You'll learn how to take in user input, make the computer choose a random action, determine a winner, and split your code into functions.
Topics:
Show Links:
Level Up Your Python Skills With These Courses: