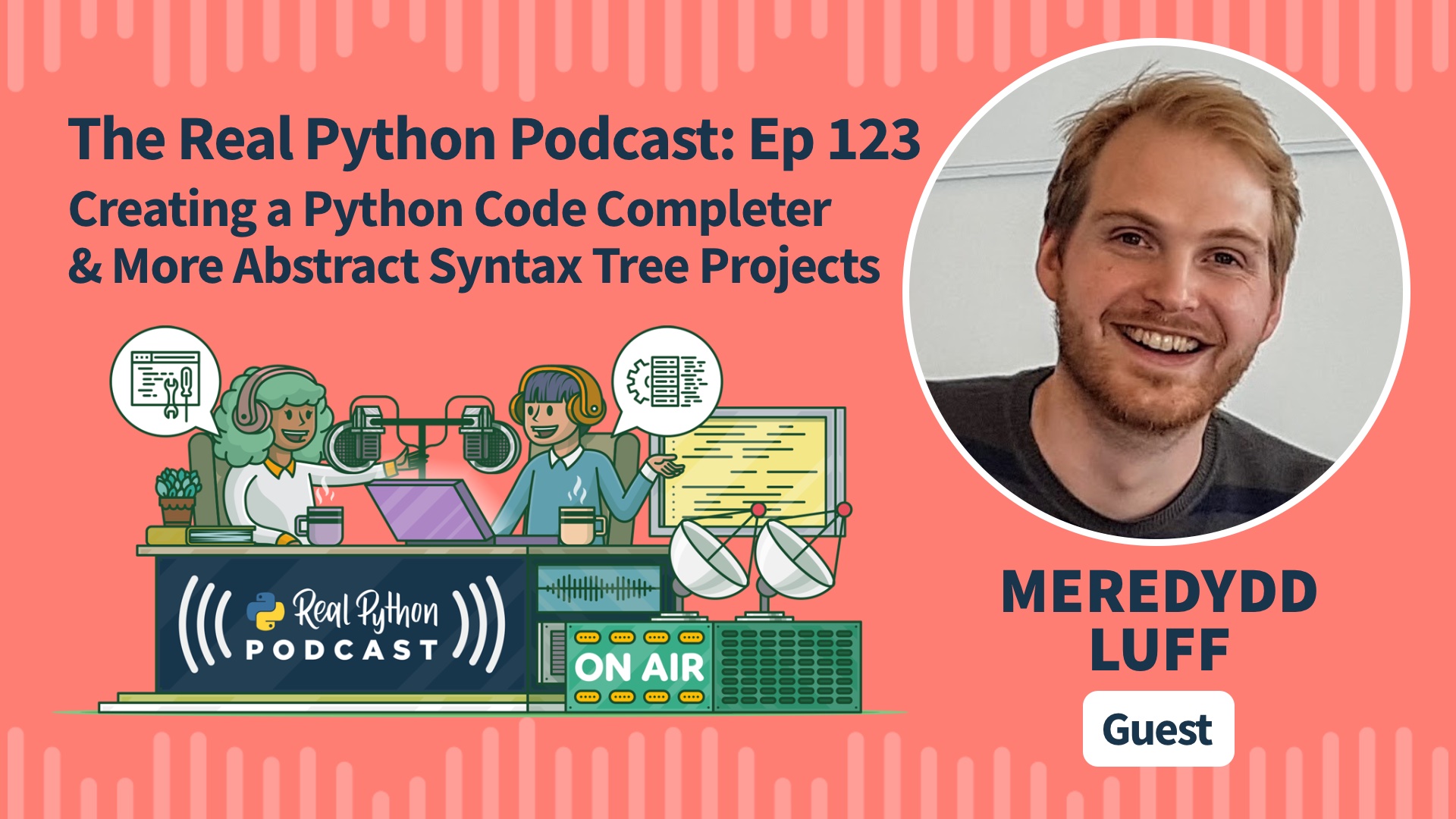 Episode 123: Creating a Python Code Completer & More Abstract Syntax Tree Projects
Sep 02, 2022
1h 13m
How does a code completion tool work? What is an Abstract Syntax Tree, and how is it created in Python? How does an AST help you write programs and projects that inspect and modify your Python code? This week on the show, Meredydd Luff, co-founder of Anvil, shares his PyCon talk, "Building a Python Code Completer."
Meredydd talks about his experience building a code completion engine for the Anvil platform. The conversation leads us to discuss how Python parses the code that you type. We examine tokenization, abstract syntax trees, and how parsing has changed in Python.
We cover additional projects that you can explore once you have a tool that inspects the Python code you're writing. Join us as we dive into multiple rabbit holes of research and exploration.
Course Spotlight: Python Assignment Expressions and Using the Walrus Operator
In this course, you'll learn about assignment expressions and the walrus operator. The biggest change in Python 3.8 was the inclusion of the := operator, which you can use to assign variables in the middle of expressions. You'll see several examples of how to take advantage of this feature.
Topics:
Show Links:
Level Up Your Python Skills With These Courses: