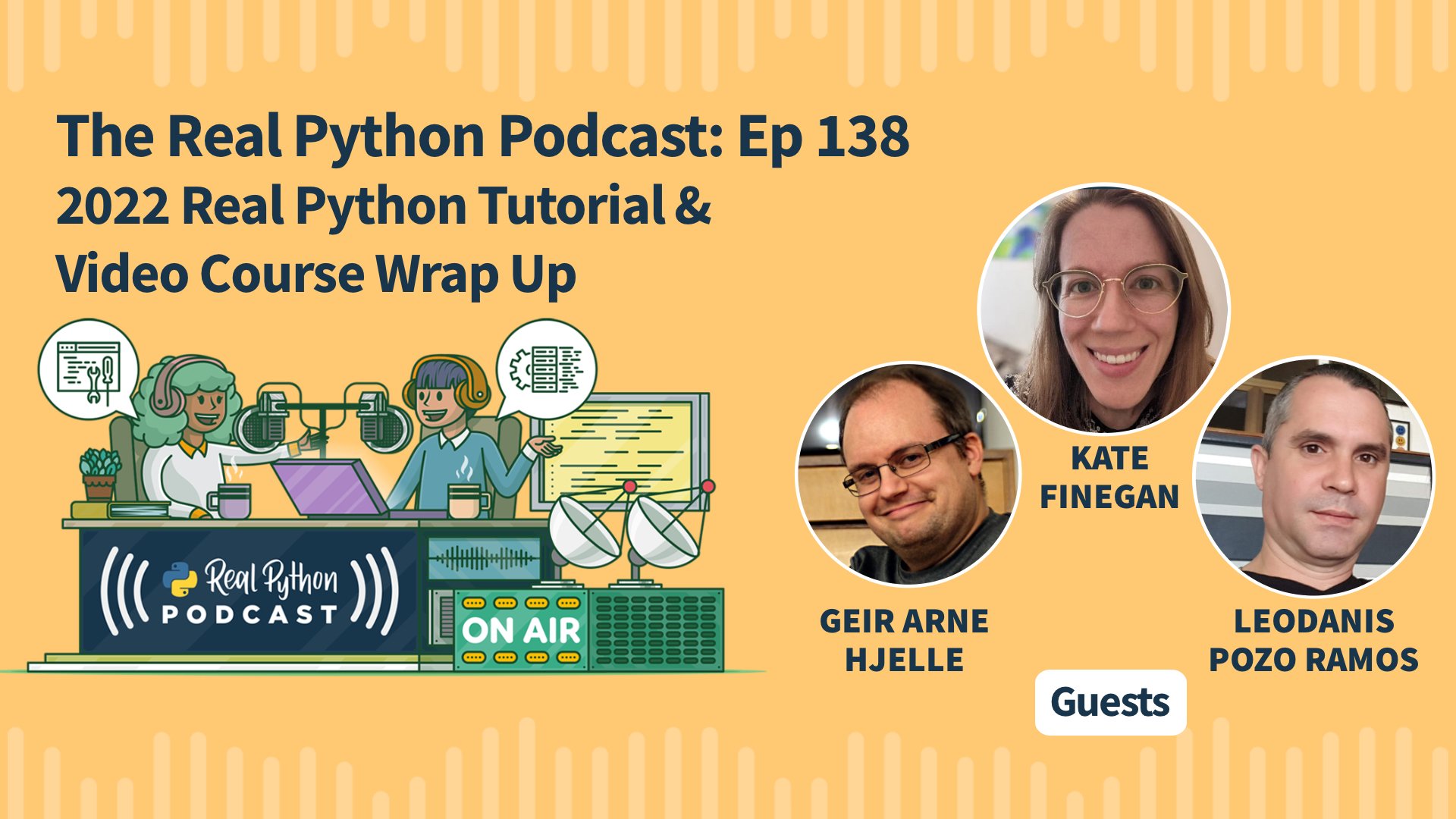 Episode 138: 2022 Real Python Tutorial & Video Course Wrap Up
Dec 23, 2022
1h 16m
It's been another year of changes at Real Python! The Real Python team has written, edited, curated, illustrated, and produced a mountain of Python material this year. We added some new members to the team, updated the site's features, and created new styles of tutorials and video courses.
Three members of the Real Python team join us this week, Kate Finegan, Geir Arne Hjelle, and Leodanis Pozo Ramos. We wanted to share a year-end wrap-up with tutorials, step-by-step projects, and video courses that showcase what our team created this year.
Kate and Geir Arne help to shepherd articles through the multi-stage editing process. Along with the rest of the team, they make sure these resources impart crucial Python knowledge and provide a thorough didactic experience. Leodanis' name has been featured many times on this podcast, and it was great to talk to him about writing tutorials and diving deep into the Pythonic details.
We hope you enjoy this review! Programming note, there won't be an episode next week, but we'll be back in January and look forward to bringing you a year full of great guests, articles, and topics.
Course Spotlight: Building Python Project Documentation With MkDocs
In this video course, you'll learn how to build professional documentation for a Python package using MkDocs and mkdocstrings. These tools allow you to generate nice-looking and modern documentation from Markdown files and, more importantly, from your code's docstrings.
Topics:
Show Links:
Additional Links:
Level Up Your Python Skills With These Courses: