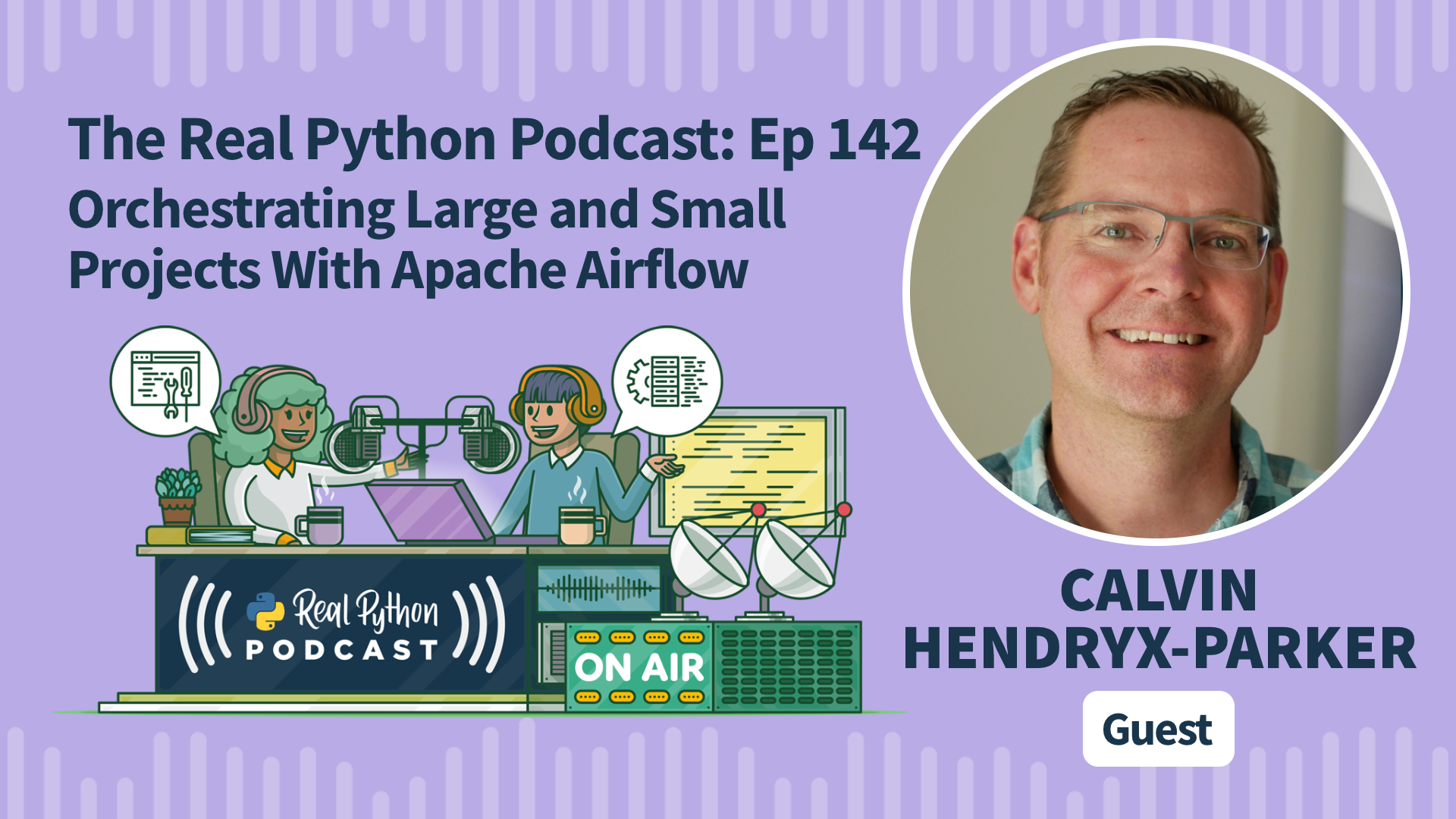 Episode 142: Orchestrating Large and Small Projects With Apache Airflow
Jan 27, 2023
54m
Have you worked on a project that needed an orchestration tool? How do you define the workflow of an entire data pipeline or a messaging system with Python? This week on the show, Calvin Hendryx-Parker is back to talk about using Apache Airflow and orchestrating Python projects.
Calvin is the co-founder and CTO of Six Feet Up and a Python Web Conference co-organizer. He's recently been working on a massive project that requires thousands of jobs involving transferring and transforming data. Through his research into orchestration systems, he found Apache Airflow.
Airflow is an open-source tool to define, schedule, and monitor workflows. The platform is pure Python and integrates with a wide variety of services. We discuss how workflows are defined by creating directed acyclic graphs (DAG).
Calvin talks about how a recent project outgrew the system and how his team built a clever solution using Python. We also discuss the upcoming Python Web Conference and what virtual attendees can expect.
Course Spotlight: Python Basics: Object-Oriented Programming
In this video course, you'll get to know OOP, or object-oriented programming. You'll learn how to create a class, use classes to create new objects, and instantiate classes with attributes.
Topics:
Show Links:
Level Up Your Python Skills With These Courses: