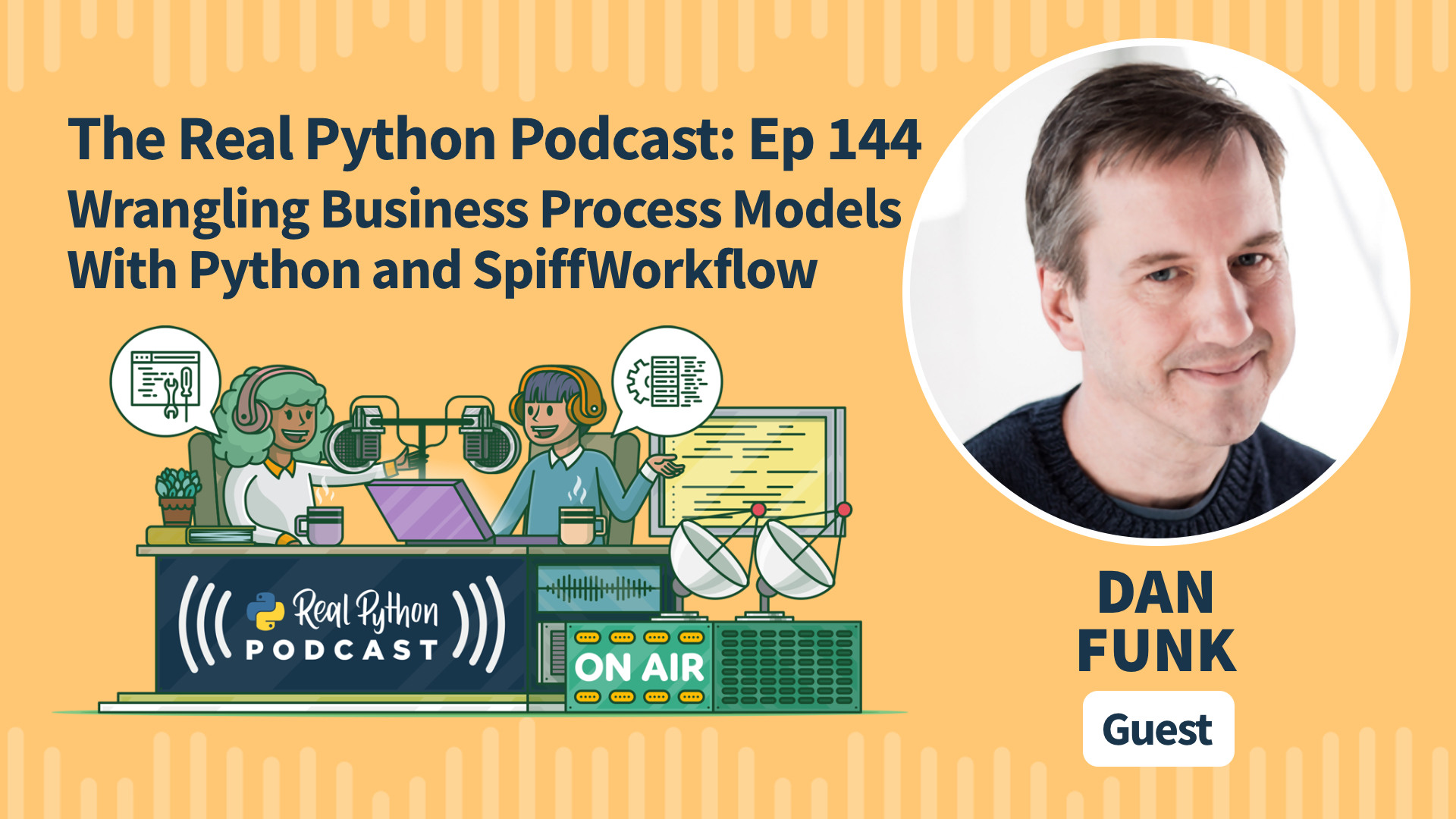 Episode 144: Wrangling Business Process Models With Python and SpiffWorkflow
Feb 10, 2023
52m
Can you describe your business processes with flowcharts? What if you could define the steps in a standard notation and implement the workflows in pure Python? This week on the show, Dan Funk from Sartography is here to discuss SpiffWorkflow.
SpiffWorkflow is a Python tool for translating Business Process Model and Notation (BPMN) diagrams into a workflow engine. You can manipulate this visual chain of events to suit your team's business requirements. Individual events in the workflow can contain blocks or scripts of Python code to be executed.
We discuss the concept of low-code software tools. Dan also talks about how SpiffWorkflow aims at getting non-developers within an organization involved in development.
Course Spotlight: Cool New Features in Python 3.11 – Real Python
In this video course, you'll explore what Python 3.11 brings to the table. You'll learn how Python 3.11 is the fastest and most user-friendly version of CPython yet, and learn about improvements to the typing system and to the asynchronous features of Python.
Topics:
Show Links:
Level Up Your Python Skills With These Courses: