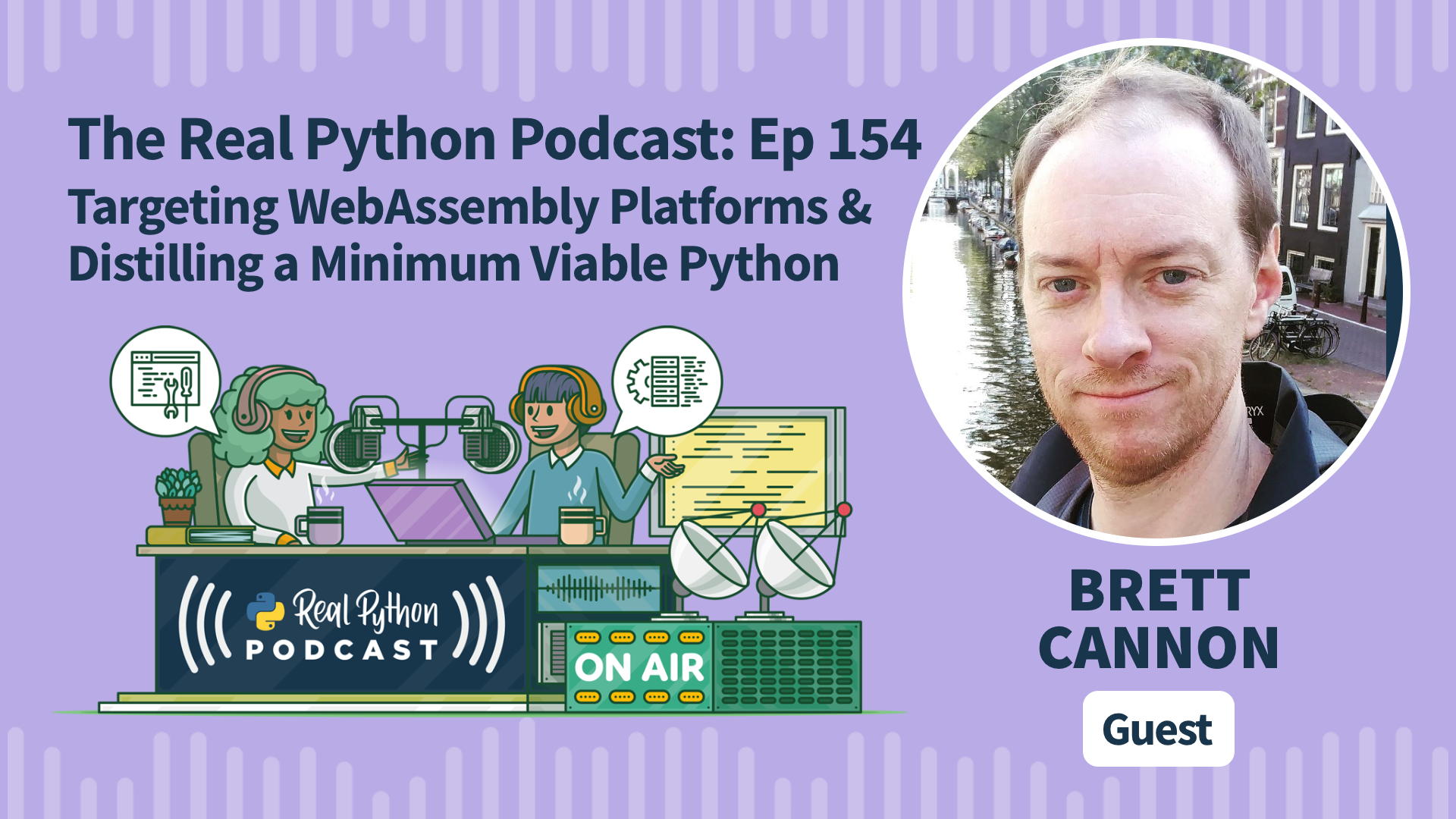 Episode 154: Targeting WebAssembly Platforms & Distilling a Minimum Viable Python
Apr 28, 2023
1h 19m
Are you familiar with the different versions of WebAssembly? Could WASM be the "write once, run everywhere" solution that developers have searched for? Where does distributing Python applications fit in the narrative? This week on the show, we have CPython core developer Brett Cannon to discuss his recent articles about WebAssembly and MVPy.
Brett has completed his syntactic sugar series, which we discussed in a previous episode. He details the origin of the series and his process of unearthing a minimum viable version of Python. Brett shares how he updated his PyCon US talk on the subject after feedback from presenting it at PyCascades.
We also dig deep into WebAssembly, specifically WebAssembly System Interface (WASI). Brett explains the concept of a "platform target triple" and the importance of defining which system CPython is compiled for. We also discuss WebAssembly becoming a ubiquitous distribution system.
Course Spotlight: Python Basics: Building Systems With Classes
In this video course, you'll learn how to work with classes to build complex systems in Python. By composing classes, inheriting from other classes, and overriding class behavior, you'll harness the power of object-oriented programming (OOP).
Topics:
Show Links:
Level Up Your Python Skills With These Courses: