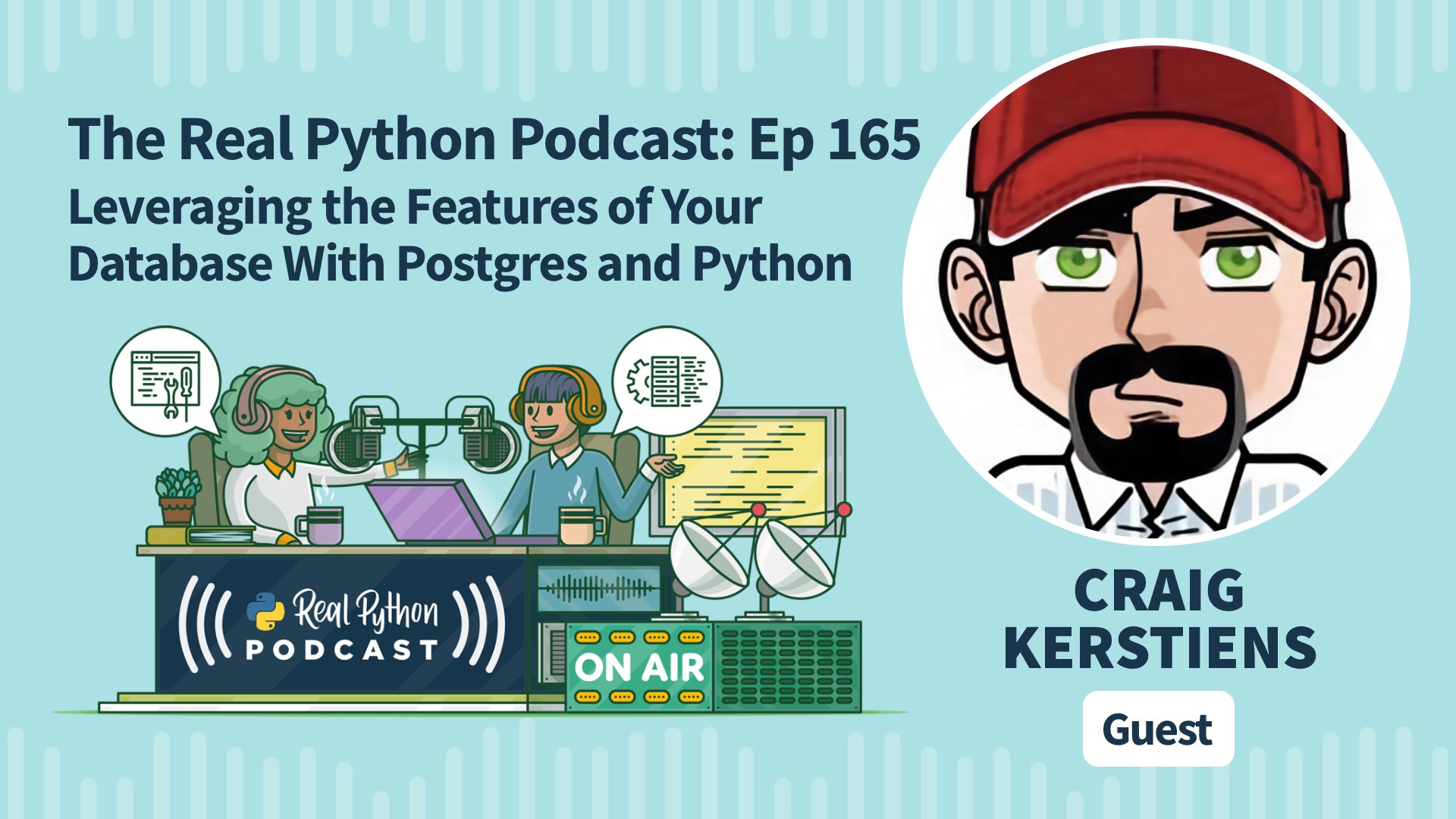 Episode 165: Leveraging the Features of Your Database With Postgres and Python
Jul 21, 2023
1h
Are you getting the most out of your Postgres database? What features could you leverage to improve your Python project? This week on the show, Craig Kerstiens from Crunchy Data is here to discuss getting the most out of Postgres.
Craig shares his years of PostgreSQL expertise with advice on getting more from the platform. We talk about rich data types for describing ranges, geospatial data, and JSON.
Craig shares tools for accessing performance statistics from the command line and strategies for optimizing your terminal settings for SQL searches. He discusses Postgres extensions for customizing the database to your needs. Craig also provides multiple resources for learning more and an online tool for practicing within a playground environment.
Course Spotlight: Creating Web Maps From Your Data With Python Folium
You'll learn how to create web maps from data using Folium. The package combines Python's data-wrangling strengths with the data-visualization power of the JavaScript library Leaflet. In this video course, you'll create and style a choropleth world map showing the ecological footprint per country.
Topics:
Show Links:
Level Up Your Python Skills With These Courses: