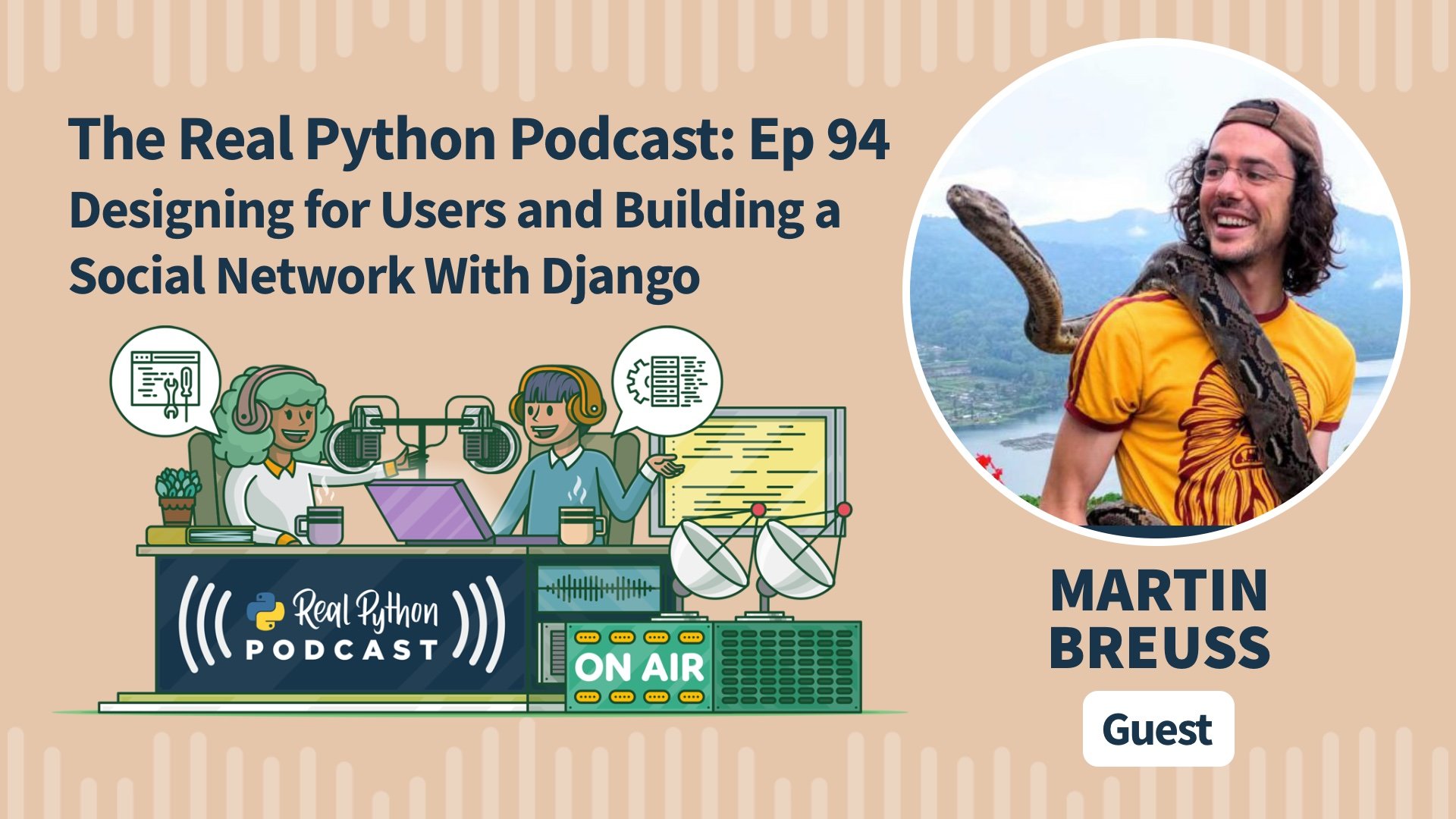 Episode 94: Designing for Users and Building a Social Network With Django
Jan 21, 2022
58m
Are you looking for a project to practice your Django skills? Designing the fundamental interactions of a social network is an instructive way to explore models and relationships while learning advanced Django skills. This week on the show, we talk with previous guest Martin Breuss about his new four-part series, "Build a Social Network With Django".
Martin talks about the design process and ways to include user-focused features. He shares a handy CSS library to make your front end look modern with minimal effort.
We digress into a discussion of personal vs professional use of social networks. We also talk about the additional Real Python resources to help you build out the rest of your project.
Course Spotlight: How to Set Up a Django Project
In this course, you'll learn the necessary steps that you'll need to take to set up a new Django project. You'll learn the basic setup for any new Django project, which needs to happen before programming the specific functionality of your project.
Topics:
Show Links:
Level Up Your Python Skills With These Courses: