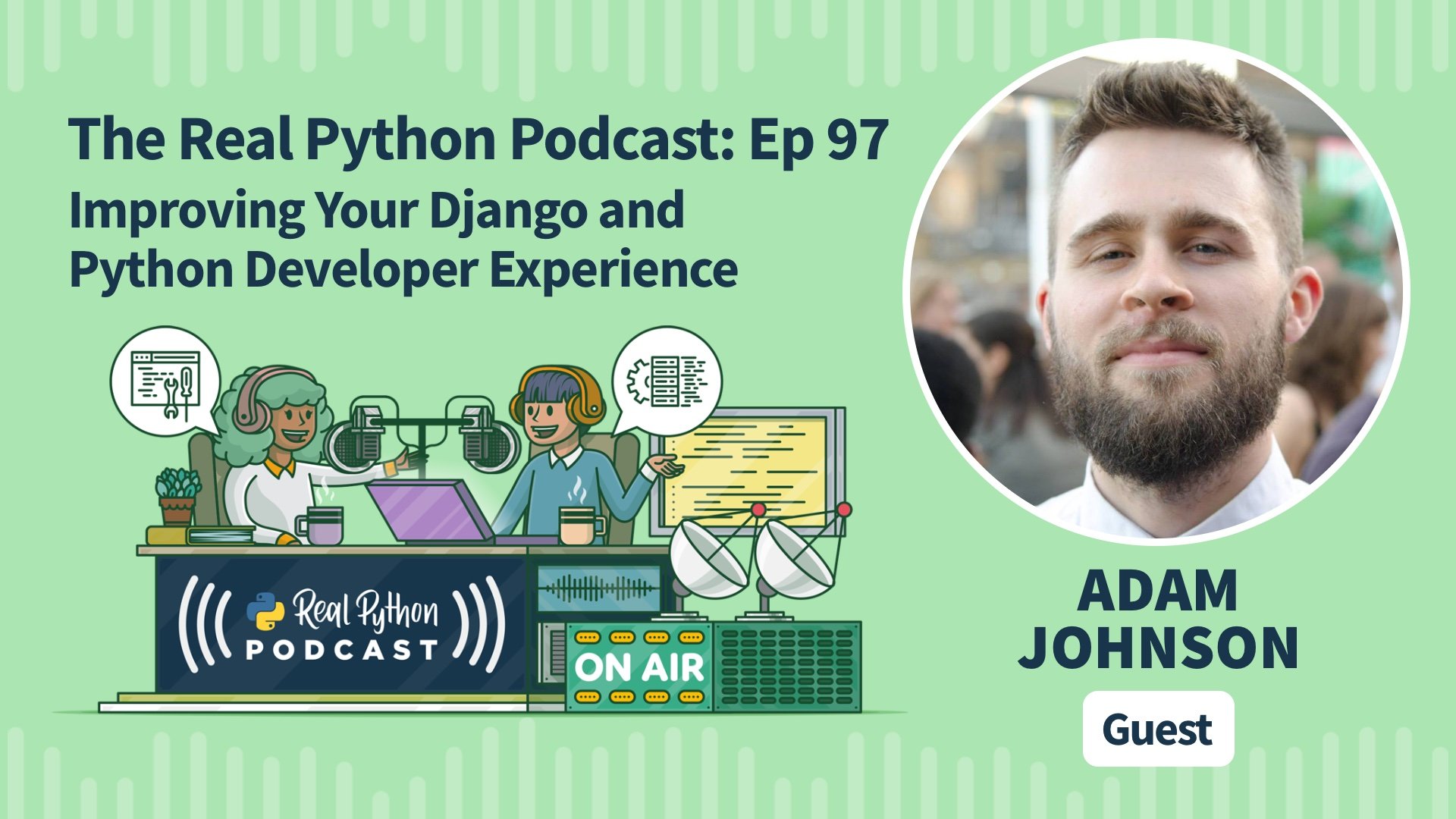 Episode 97: Improving Your Django and Python Developer Experience
Feb 11, 2022
49m
How often have you thought about your Developer Experience (DX)? How do you improve your workflow, find documentation, and simplify code formatting? This week on the show, Adam Johnson is here to talk about his new book, "Boost Your Django DX."
Adam provides advice on improving your developer experience, specifically inside Django and within Python. We discuss tools to simplify code formatting and linting.
Adam shares a couple of his own Django tools designed to simplify development and keep your projects updated. He also covers documentation resources for finding answers quickly.
Course Spotlight: Django View Authorization: Restricting Access
This course covers how to restrict your web pages to users with different roles through Django view authorization. You'll learn about HttpRequest.user objects, decorators that authenticate views, and ways to notify your users with the Django messages framework.
Topics:
Show Links:
Level Up Your Python Skills With These Courses: