PyCon US is back as an in-person conference. PyCon US 2022 is happening in Salt Lake City April 29 to May 1, and Real Python is there as well. Come join us at our booth and at the open space on Saturday.
In this article, you'll learn where you can find Real Python at PyCon in Salt Lake City, and get to know what some of our team members are excited about at the conference.
Meet Real Python at PyCon US 2022
The PyCon US conference has been an annual meeting place for the Python community since 2003. Because of the COVID pandemic, the conference went virtual in 2020 and 2021. At Real Python, we're excited about being able to meet in person this year. Come say hello if you're in Salt Lake City!
Visit the Real Python Booth
The exhibit hall is a lively place at any PyCon conference. Here, you can stroll around and chat with other attendees while exploring what sponsors and exhibitors have brought to the table. It's a great place to hang out and make new friends!
Real Python has a booth at this year's conference. We're excited about having our own place to hang out and show our content to everyone. You can find us at booth 228, which is just opposite Microsoft and AWS. Look for our logo and friendly faces—we'll be smiling with our eyes!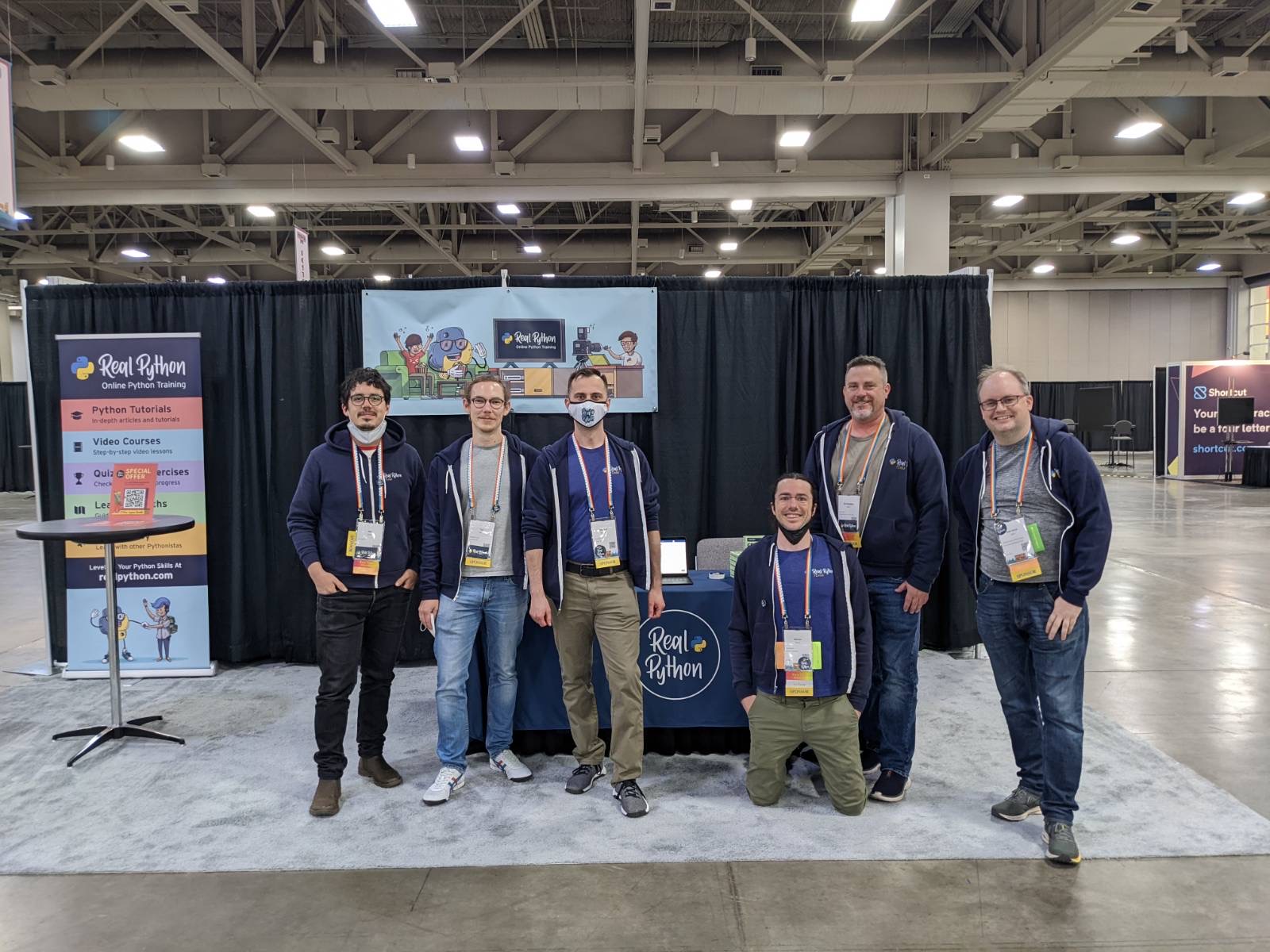 Stop by the booth to hear about all the content that we offer, or have a chat about your favorite packages, square roots, or the latest developments in Python.
Join Our Open Space
The open spaces are a unique staple of PyCon. These are self-organized one-hour meetup-like events that are happening throughout the conference. Check out the Open Space board to see if there's anything that you'd like to join!
Real Python will host an Open Space on Saturday at 2 p.m. in room 250F. Come join us to hear more about our plans for new content and what we're working on for the site. We'd also love to hear about your experiences with Real Python and suggestions for improvements and future tutorials.
Meet the Team
We're excited about finally going to conferences and hanging out with the community again.
You can meet us at our booth and throughout the conference. But maybe you want to get to know us a little before then. Here are some of the team members attending PyCon.