There are many PyCons all over the world each year, but the biggest of them all is PyCon US (United States). This year, over 3000 Pythonistas descended on Cleveland, Ohio, to learn, collaborate, contribute, and meet old and new friends alike. I'm sure many of you are already aware of what PyCon US is, but if not, then I would suggest reading our guide to PyCon to learn more.
Our First PyCon Together
This year, Real Python was afforded the opportunity to join other content creators at the PyCharm Content Creators booth, where we got to spend some time meeting readers and members of the Real Python community. Oh, and we gave out a ton of Real Python stickers, and we ran out of stock completely! Did you get yours?
The team was also excited for our authors Geir Arne Hjelle and Anthony Shaw, who were also there as speakers. You can catch the recordings of their talks on Plugins: Adding Flexibility to Your Apps and Wily Python: Writing simpler and more maintainable Python on the PyCon YouTube channel.
We were also lucky enough to be able to arrange a Real Python open space at PyCon for our readers. We had a phenomenal turnout, with 30 people in attendance.
It was a great opportunity for us to not only get to shake your hands and thank you for helping us with your encouragement and feedback but also to make sure we can continue to push and produce better and better content. Listening to the feedback from those who attended was an amazing experience, and we will be taking some of the ideas generated going forward to help us deliver a better reading and learning experience to you.
Despite the daily conversation in the member and staff Slack groups, most of the Real Python team had never met each other in person. Meeting my colleagues face to face and sharing a meal or beer with them was definitely one of the highlights of the whole conference for me personally.
But I decided to ask the rest of the team about their experience, in hopes that we could come up with some helpful advice or actionable tips for you in case you have yet to attend your first PyCon.
I asked the same three questions to a few of the team members who attended PyCon and collated their answers below. The questions were:
Can you briefly tell us who you are and what you do, in and out of Real Python? Was this your first PyCon? If so, what made 2019 the year you decided to go for the first time?
What were the highlights of your PyCon? What memories will you have of PyCon 2019?
There is so much to do at PyCon that it's impossible to do everything. What was something you didn't get the chance to do but wish you had?
Summary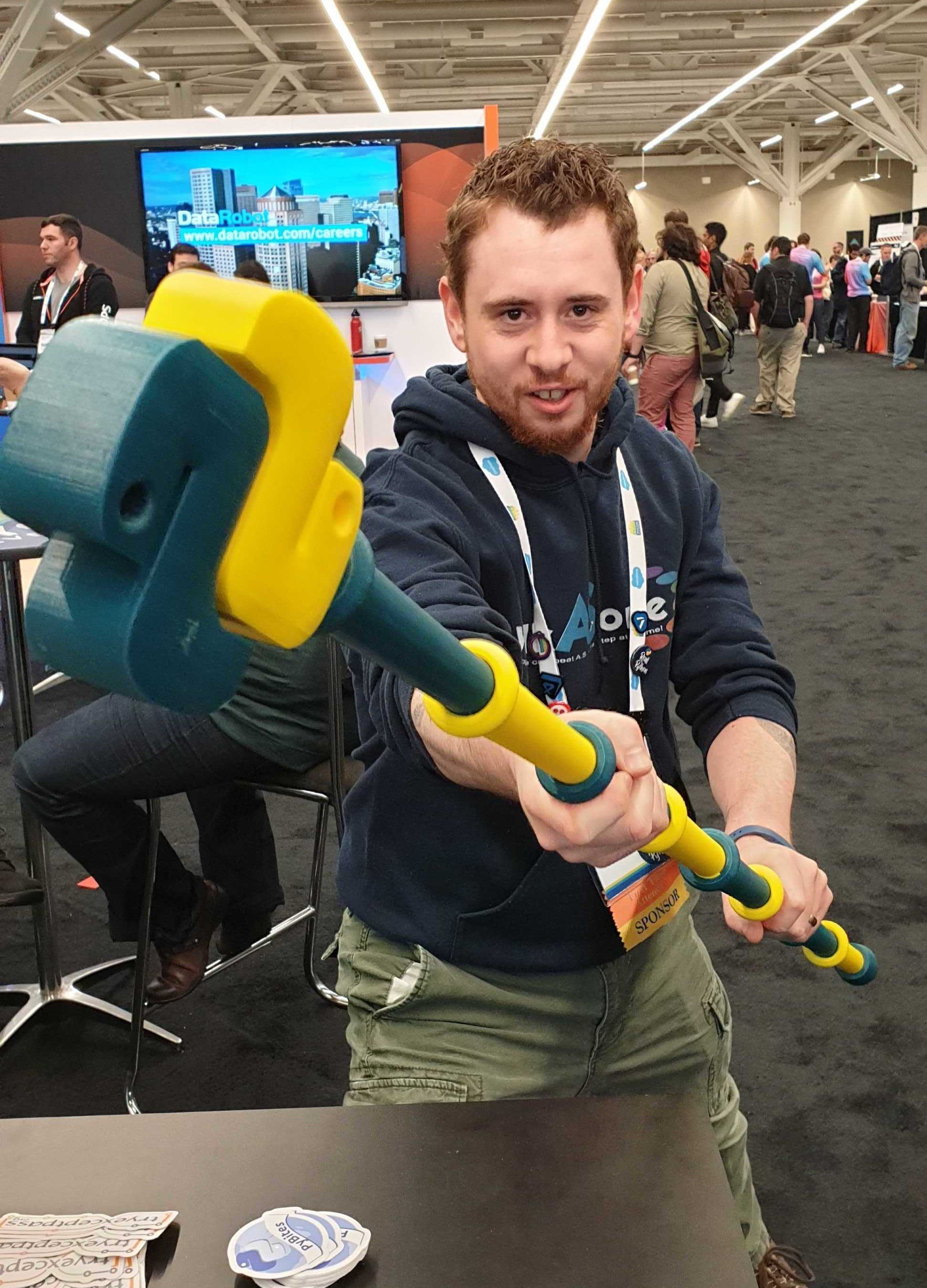 Regardless of the location, a PyCon is a joyous experience. Whether you are meeting colleagues, online friends, or strangers who share a passion other than Python, it's the people that make the experience special. The old saying, "came for the language, but stayed for the community" never rings more true than at PyCon US.
No two Pythonistas are the same, and there is something for everyone in the diversity of the events, talks, and tutorials taking place. Personally, I'm looking forward to next year's PyCon already. Schedule permitting, I'll make every effort to join the sprints in 2020. But even if I don't get to tick that off my list, I already know that next year I'll be excited to meet you and many others in spite of my introversion.
If you were at PyCon US and came to say "hi," or joined us for the Real Python or PythonistaCafe open spaces, then leave a comment below and let us know what your favorite part of PyCon was. What's your one tip you would give someone who will be attending any PyCon for the first time next year? Happy coding!