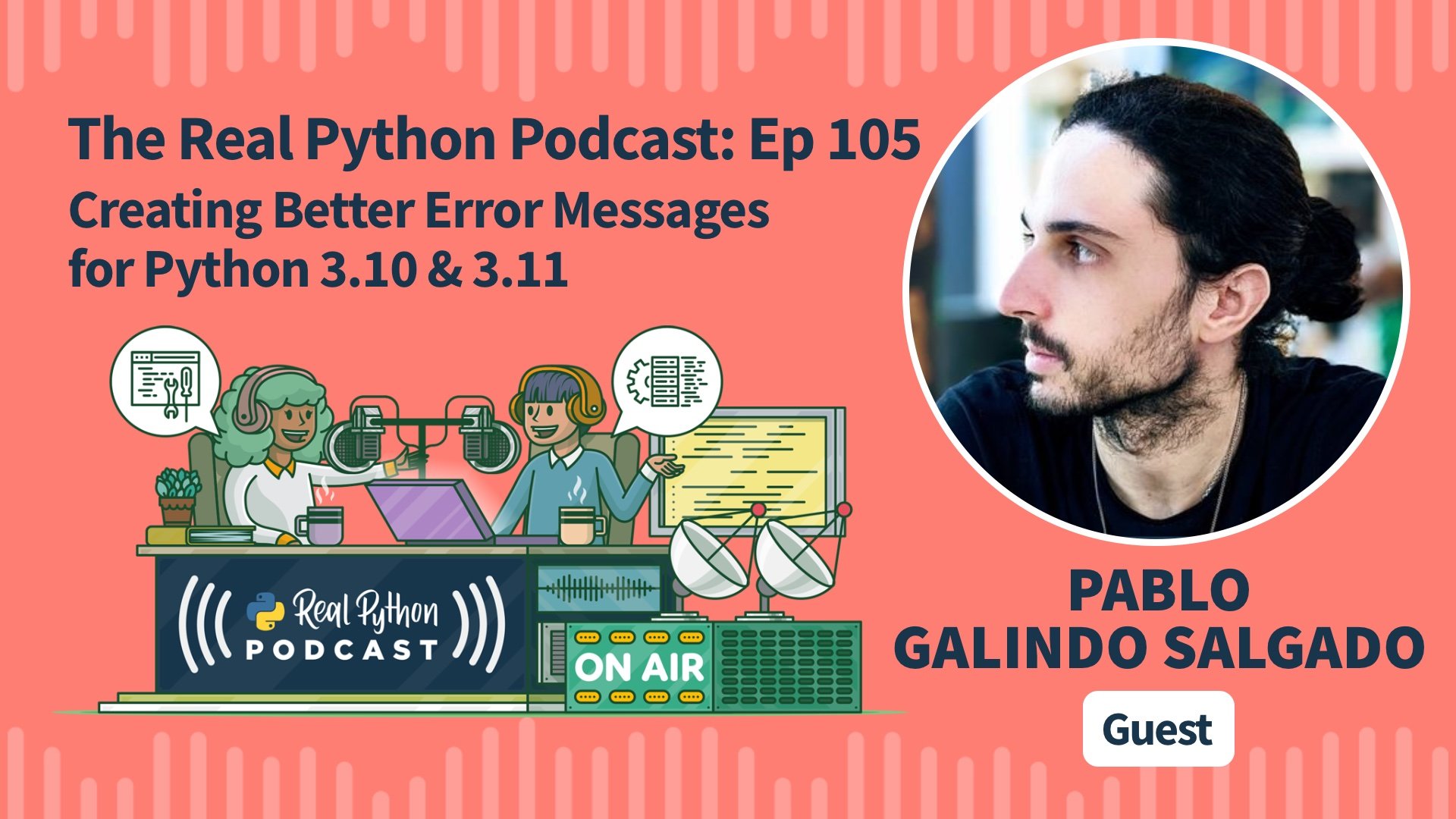 Episode 105: Creating Better Error Messages for Python 3.10 & 3.11
Apr 08, 2022
1h 21m
What goes into creating those enhanced error messages in the latest versions of Python? How does the new PEG parser help to pinpoint where errors have occurred? This week on the show, Pablo Galindo Salgado talks about the work that goes into creating these improvements.
Pablo is a core CPython developer and is the release manager for Python versions 3.10 and 3.11. He is also serving his second term on the Python Steering Council.
Pablo is pleasantly surprised by the positive feedback for the new error messages in Python 3.10. He shares some of the upcoming enhancements for 3.11. We talk about how the new PEG parser allows for greater context when defining errors and pinpointing where they occur.
We talk about how he started contributing to CPython. He also shares some of the programming experiences he had while studying physics at university.
Course Spotlight: Starting With Linear Regression in Python
In this video course, you'll get started with linear regression in Python. Linear regression is one of the fundamental statistical and machine learning techniques, and Python is a popular choice for machine learning.
Topics:
Show Links:
Level Up Your Python Skills With These Courses: