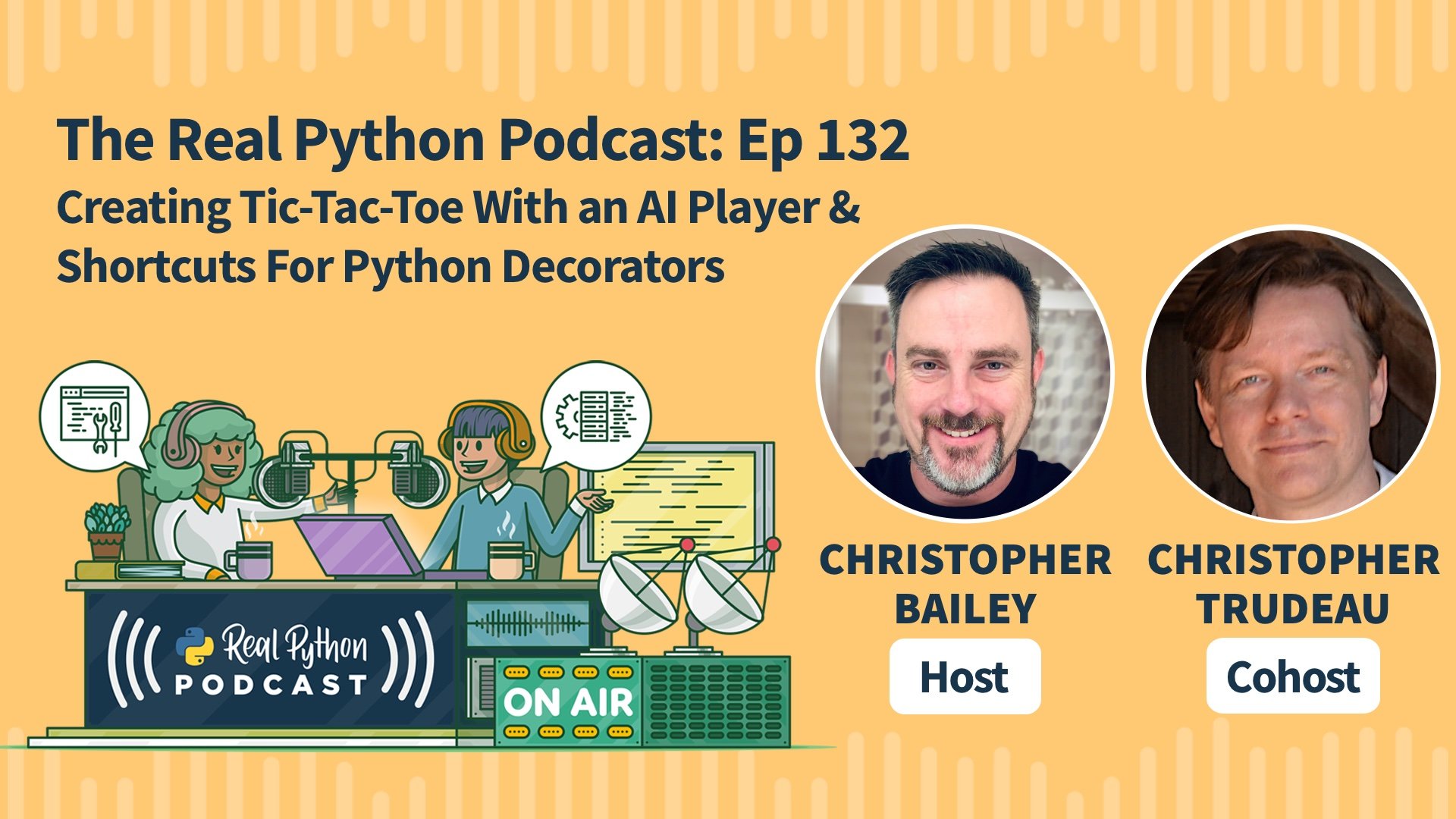 Episode 132: Creating Tic-Tac-Toe With an AI Player & Shortcuts for Python Decorators
Nov 11, 2022
54m
How do you create a computer opponent for a simple game within Python? Would you also like to learn how to adapt the game to run in a web browser or graphical user interface (GUI)? This week on the show, Christopher Trudeau is here, bringing another batch of PyCoder's Weekly articles and projects.
Christopher shares a recent Real Python step-by-step project for creating a tic-tac-toe game engine. He talks about how to build the game engine and adapt it for different front ends. The tutorial also shows how to implement an unbeatable computer player using the minimax algorithm.
We discuss an article about how to avoid repeating yourself when creating decorators with multiple parameters. We talk about how you can stop copying and pasting code several times by assigning the decorator to a new variable.
We share several other articles and projects from the Python community, including a news roundup, a deep dive into Python's doctest, several Python command line tricks, type annotations via automated refactoring, a new way to draw boxes in the terminal, a collection of projects for beginners with source code, a minimalist PDF creation library, and a tool for sensible logging in Python.
Course Spotlight: Python Decorators 101
In this course on Python decorators, you'll learn what they are and how to create and use them. Decorators provide a simple syntax for calling higher-order functions in Python. By definition, a decorator is a function that takes another function and extends the behavior of the latter function without explicitly modifying it.
Topics:
News:
Topics:
Discussion:
Projects:
Additional Links:
Level Up Your Python Skills With These Courses: