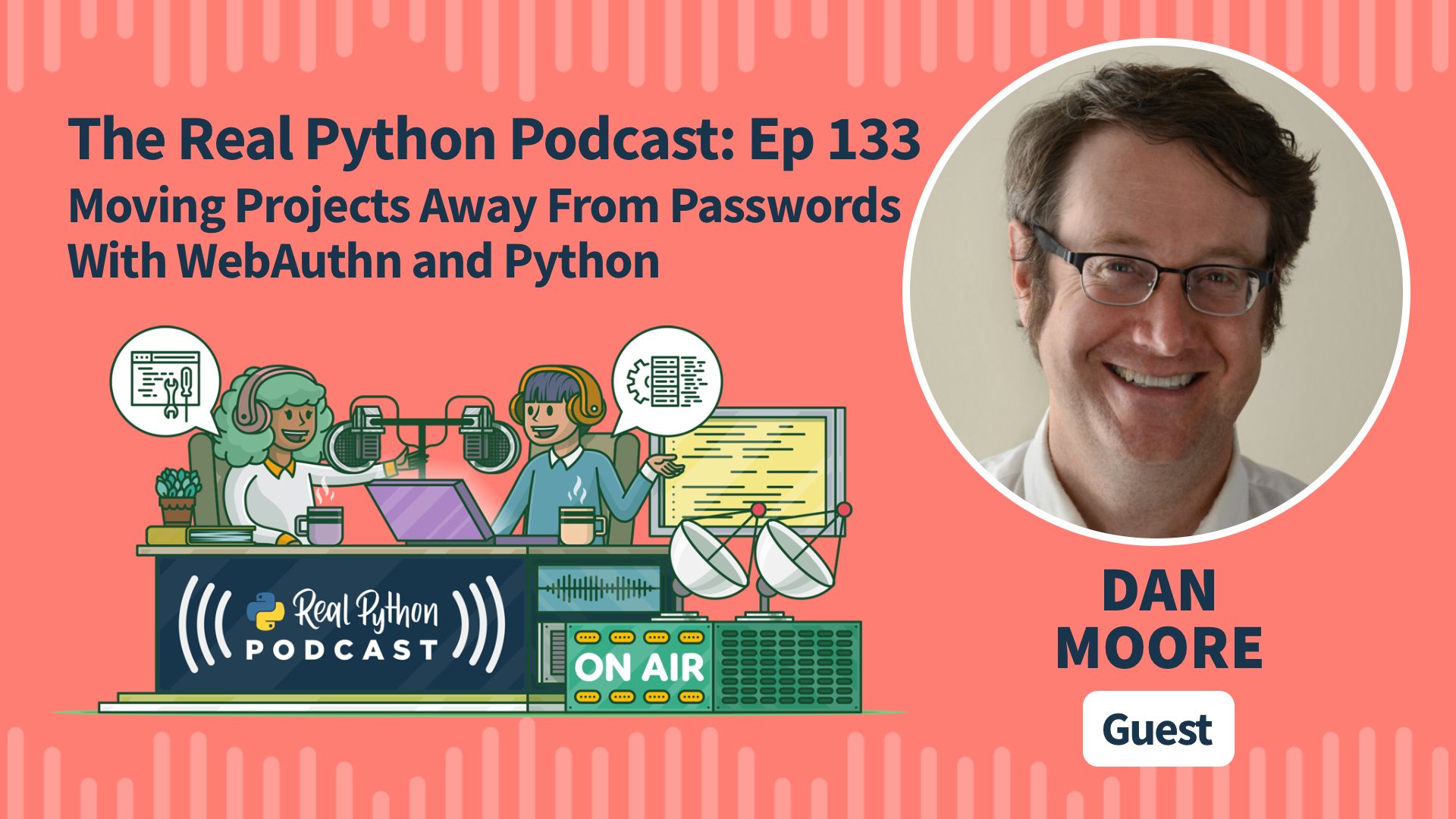 Episode 133: Moving Projects Away From Passwords With WebAuthn and Python
Nov 18, 2022
44m
What if you didn't have to worry about managing user passwords as a Python developer? That's where the WebAuthn protocol and new hardware standards are heading. This week on the show, Dan Moore from FusionAuth returns to discuss a password-less future.
WebAuthn is a way to authenticate users using biometric, secure authentication methods. Dan dives into passkeys, ceremonies, authenticators, and hardware standards. We also cover several projects and libraries that can help you get started with WebAuthn in Python.
Course Spotlight: Refactoring: Prepare Your Code to Get Help
In this Code Conversation video course, you'll explore the steps you can take to get help when you're stuck while coding. You'll investigate how to clean up your code to focus on the question you have. Along the way, you'll learn how to handle errors and use custom exceptions.
Topics:
Show Links:
Level Up Your Python Skills With These Courses: