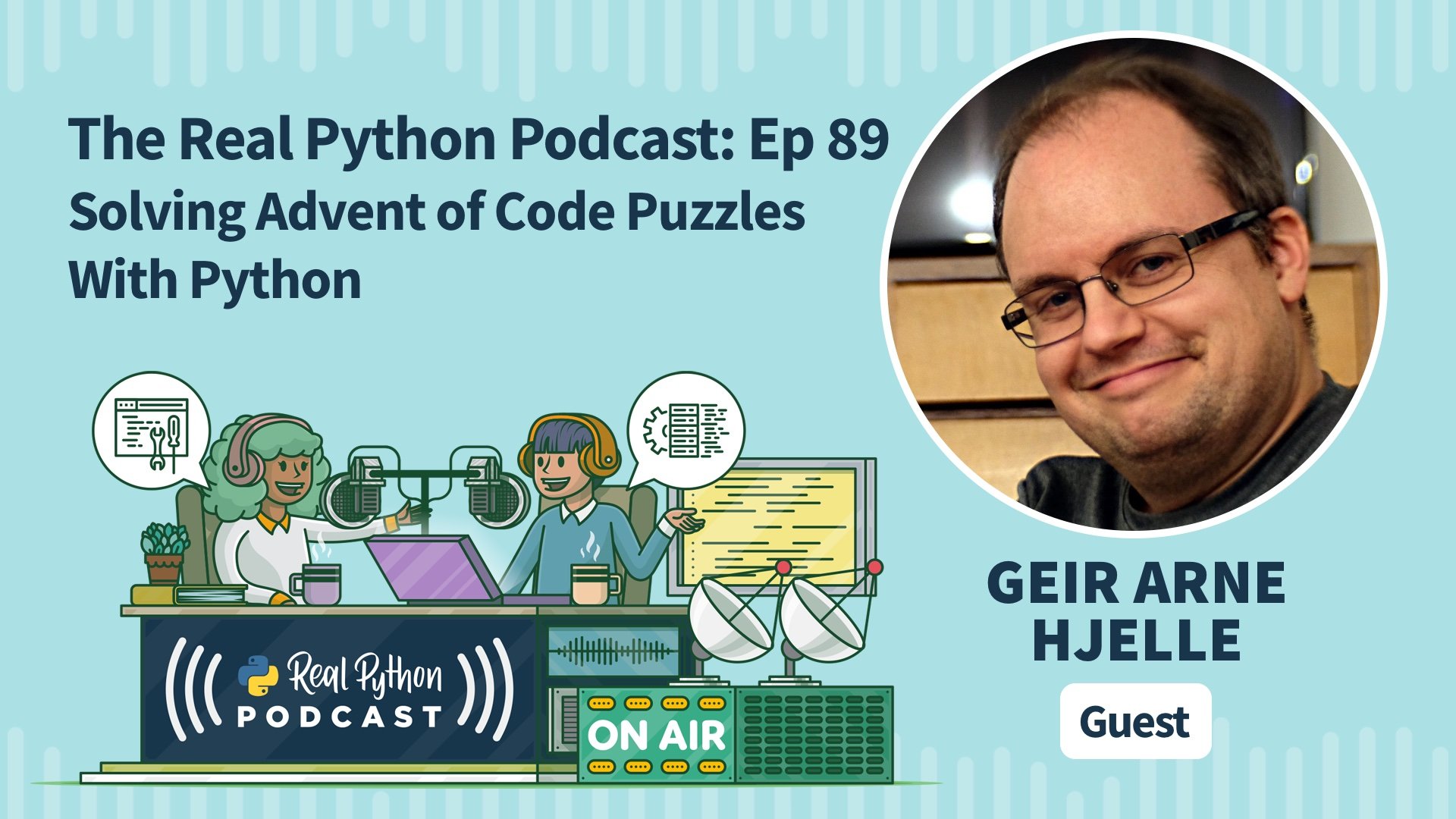 Episode 89: Solving Advent of Code Puzzles With Python
Dec 10, 2021
57m
Are you ready to break open the first days of puzzles from the annual Advent of Code challenge? Advent of Code is an advent calendar of twenty-five programming puzzles published each December. Practicing solving puzzles is a great way to build your Python skills. This week on the show, we have previous guest and Real Python author Geir Arne Hjelle to discuss his recent article titled, "Advent of Code: Solving Your Puzzles With Python."
We discuss the history of this online Advent calendar and the creator Eric Wastl. Geir Arne covers techniques to help you organize your code and test when solving the puzzles. He shares additional Python tools for parsing text, managing puzzle data, and visualizing your program output. We also talk about even more places you can practice solving programming puzzles.
Course Spotlight: Regular Expressions and Building Regexes in Python
In this course, you'll learn how to perform more complex string pattern matching using regular expressions, or regexes, in Python. You'll also explore more advanced regex tools and techniques that are available in Python.
Topics:
Show Links:
Level Up Your Python Skills With These Courses: